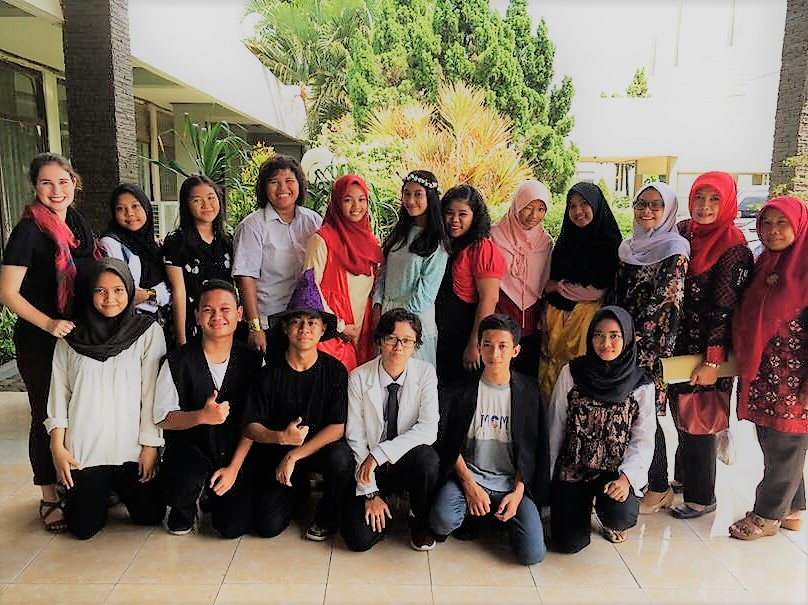 This December, the English club at SMKN 6 put on a play! It was a mashup play of two different stories- the stories of Cinderella and the traditional Indonesian story of Malin Kundang, who turns to stone when he denies the identity of his mother. The students rehearsed very hard for weeks and came to school at 5:30 am to get dressed in makeup and costumes before the show! After two more run-throughs, the students performed their play for a meeting of all grade 10 parents! They did a fantastic job, remembering to speak loudly and to improvise when they forgot their lines! ETA Kelly Richard and the other two club leaders Elysa and Hafiz were so proud of them!
Kelly Richard is currently teaching at SMKN 6 Surabaya, East Java
Last Updated: Feb 23, 2018 @ 2:12 pm
We'd love to get your feedback
Read all articles from the December 2017 edition
To read more about ETA Program & Interested to be a host to an American Fulbright ETA?