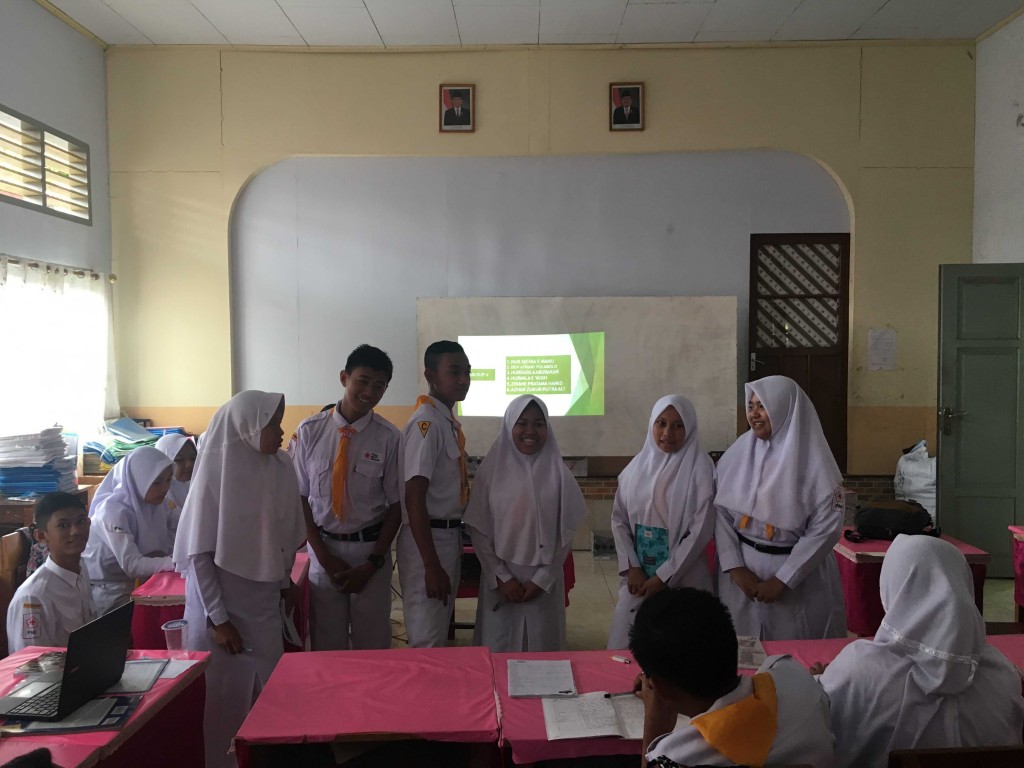 Grade 10 students at SMA Negri Satu Limboto in Gorontalo, led by ETA Nabeel Ahmad, presented their 8th Wonder of the World projects. This group project assessed each student's ability to describe tourist and historical destinations across Indonesia, reinforcing a standard they were taught. Students were given a prompt that instructed them to identify one historical or tourist site in Indonesia and provide three compelling reasons why that specific site should be considered the 8th Wonder of the World. Through this activity, students formulated a claim and supported their claim with evidence. Each group researched their chosen site in the computer lab the week prior. Students presented sites such as Prambanan Temple, Borobudur Temple, Raja Empat, Bali, Komodo Island, Bunaken, and many other sites. In this photo students Nur, Devi, Nurfadila, Nurmila, Zidane, and Azhar presented the Baitturahman Grand Mosque in Aceh. Following the presentation, the class voted on which destination would become the 8th Wonder of the World!
Nabeel Ahmad's school placement: SMAN 1 Limboto, Gorontalo
Last Updated: Feb 5, 2018 @ 4:47 pm
We'd love to get your feedback
Read all articles from the October 2017 edition
To read more about ETA Program & Interested to be a host to an American Fulbright ETA?