October 2017 Edition
Welcome to the 2017-18 Cohort's October edition of the Fulbright ETA Monthly Highlights. The month of October was a busy one for the ETAs who are finally getting their footing at site and beginning to get involved in their communities. Most ETAs were busy with Halloween celebrations, teacher workshops, and community events. Check out the following highlights to see what fun things the month of October brought!
Many thanks to all of the ETAs for their wonderful stories and photos.
Be sure to get next month's newsletter!
AMINEF American Program and Communications Teams
We'd love to get your feedback.
Please share with us your favorite stories: which stories struck you as interesting, which teaching method is most fun or you'd like to apply, or which activity you'd like to hear more. Email us at: socmedia@aminef.or.id and we'll post your feedback in the next newsletter and you may win a special thank-you gift from us. 
---
On October 14th, ETA Kelly Richard had the opportunity to conduct a workshop about teaching and assessing speaking skills with her good friend and fellow ETA Elena Dietz. They had been working on the workshop together for weeks through google docs and video calls, so it was very exciting to finally have all of the.. Read More..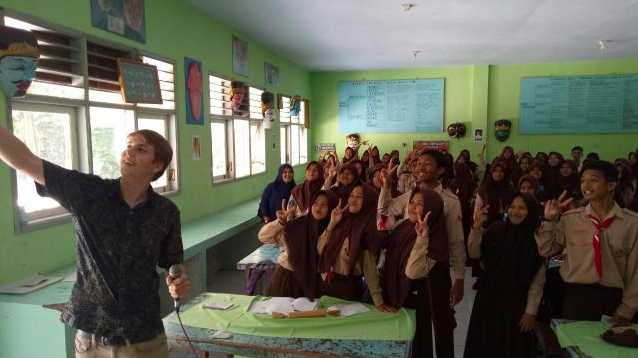 ETA Greg Sutton visited a local middle school on his free Saturday in nearby Kepanjen in order to give the students spirit, motivation, and fun games to a class of about 60 students. Greg interacted with the students for a bit more than two hours. He introduced games like running dictation and taught them several.. Read More..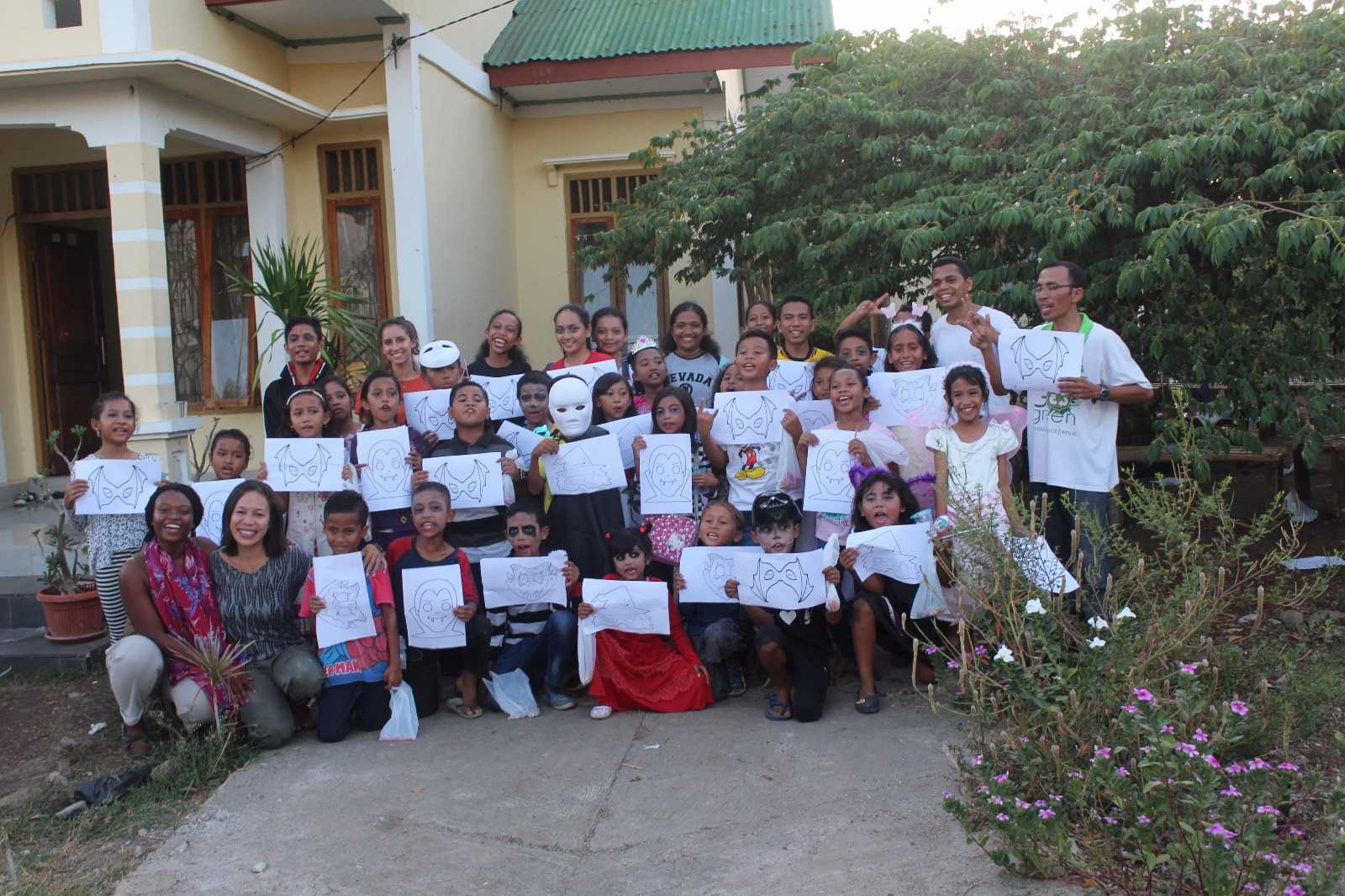 ETA Kyra Ghosh has been involved in an after school program recently that provides extra English classes to elementary and middle school students called "ILC" (International Learning Center). She has been involved in several activities with the students, but most recently she and fellow ETA Arshelle Carter planned a Halloween party for the ILC students… Read More..
ETA Katia Oltmann's gave a mini-English lesson at Livingstream Ministry's monthly youth group. She was invited to this meeting by one of her co-teachers, who is a member of the church. The meeting for October was at a public pool in Manado. So, in addition to teaching, Katia got to enjoy playing in the water.. Read More..
Grade 10 students at SMA Negri Satu Limboto in Gorontalo, led by ETA Nabeel Ahmad, presented their 8th Wonder of the World projects. This group project assessed each student's ability to describe tourist and historical destinations across Indonesia, reinforcing a standard they were taught. Students were given a prompt that instructed them to identify one.. Read More..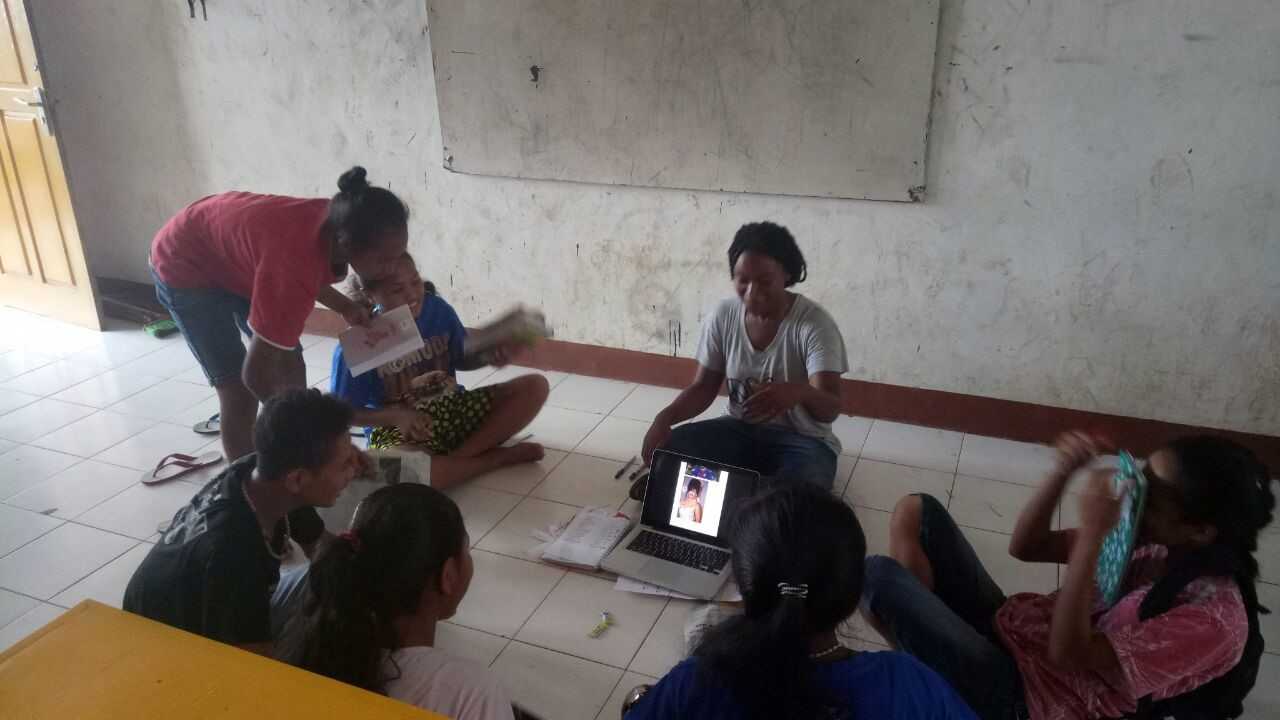 Celebrating Hispanic Heritage Month
Hispanic Heritage Month is observed from September 15 through October 15. ETA Arshelle Carter used the October 9 English Club meeting to discuss the influence of well-known Latinos/Latinas in the US and around the world. Arshelle introduced the topic of discussion with a game of Hangman. Next, students brainstormed a list of Spanish-speaking countries and.. Read More..
On the last Sunday of October, ETA Khalid Osman attended his first Indonesian wedding. The next twelve hours exemplified the essence of Indonesian warmth and hospitality. After introductions were made, Ibu Indra's caravan headed to the city of Solo where the wedding would be held at a high-end hotel. The next hour was spent greeting.. Read More..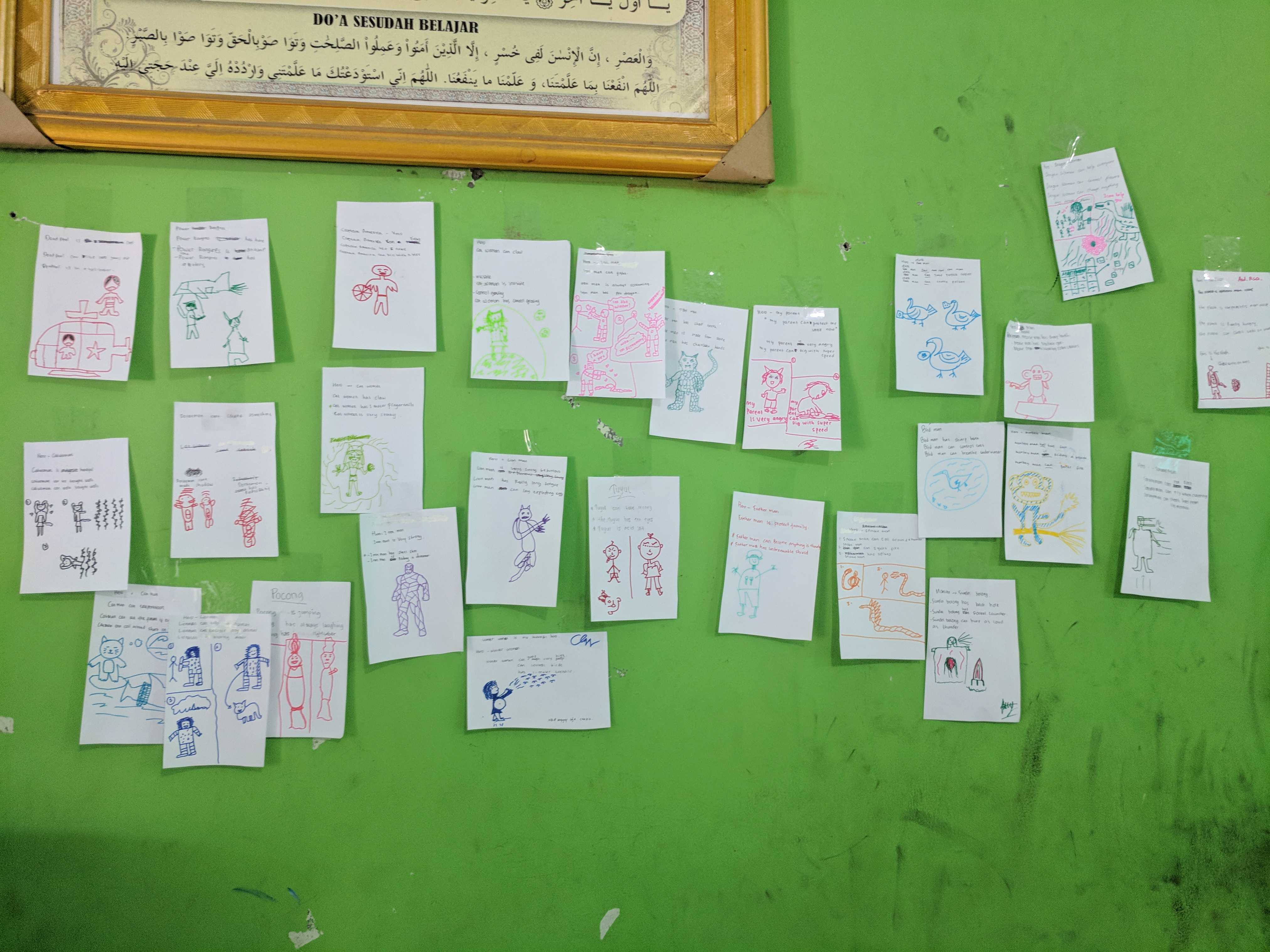 The week of October 31st ETA Matt Poissant decided to teach a lesson about Halloween in America. This started out with a short introduction to the holiday of Halloween with pictures of folks from Matt's family, and himself as a child, dressed up in costumes and trick-or-treating. Matt used this as a segue to inform students.. Read More..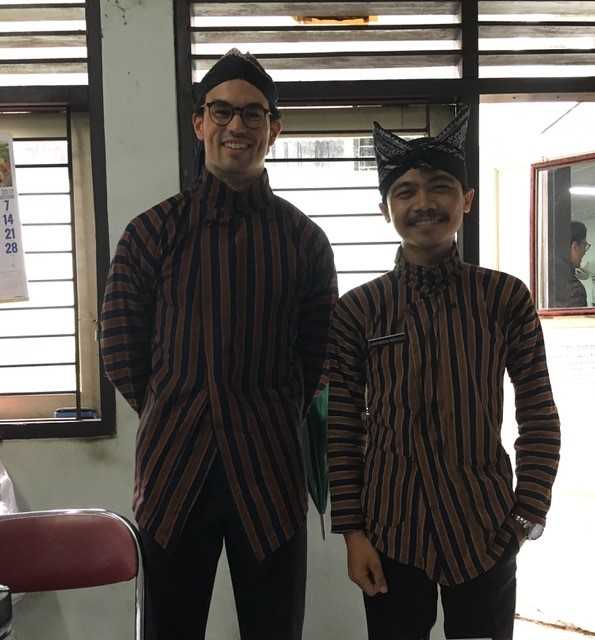 "What Does Everyone Wear in America?"
On Monday, October 16th, ETA Sam Chen joined the teachers of SMKN 7 Semarang in their monthly practice of wearing traditional Javanese clothing to school. Buying the headdress (blangkon) and shirt (lurik) involved a long trip to Pasar Johar, one of Semarang's largest markets. There, Sam learned more tips on how to haggle in Indonesian (though,.. Read More..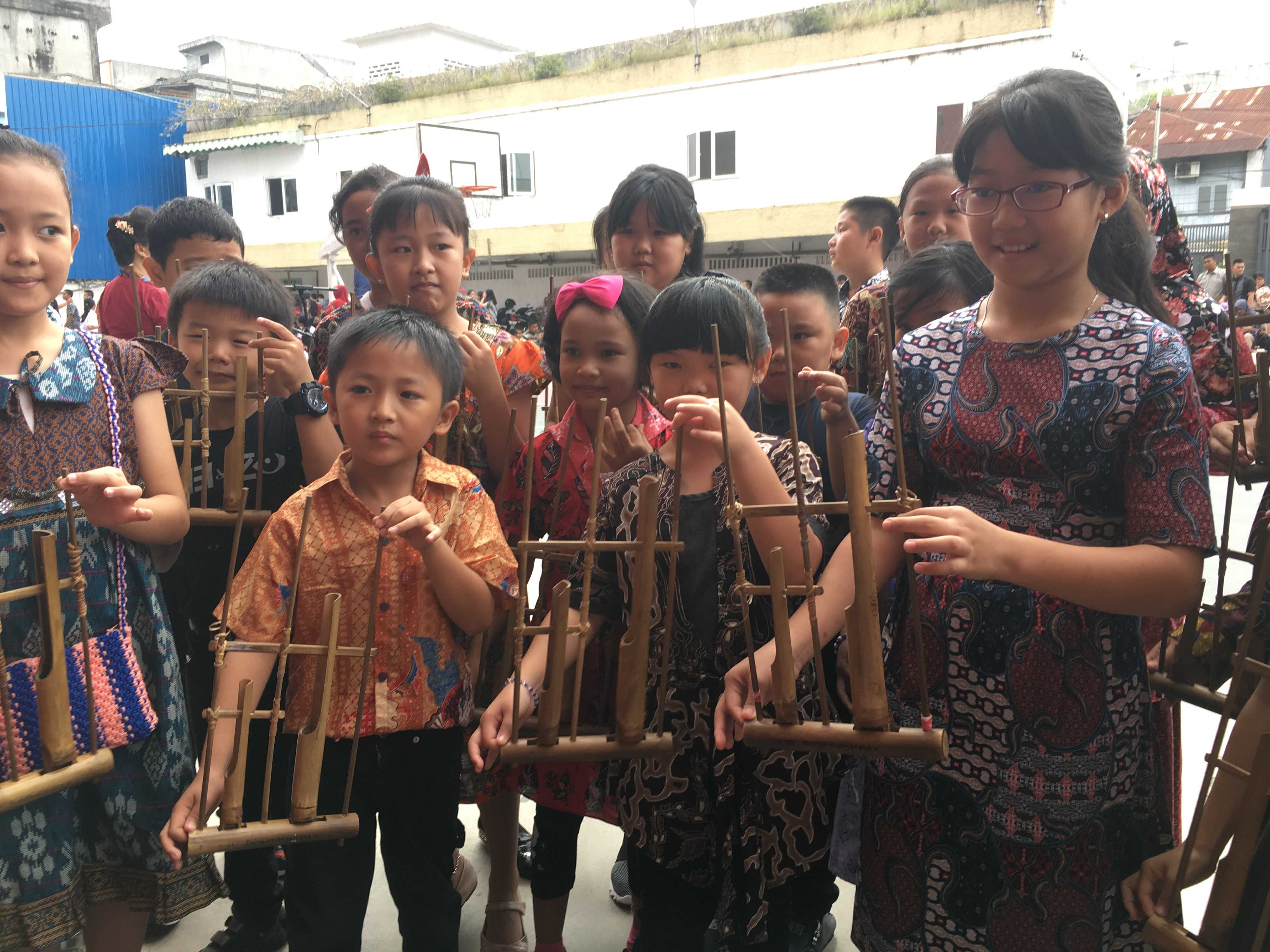 ETA Sheldon Ruby's professor came to visit him at SMA Sisingamangaraja and she was met with multiple performances and a flag raising ceremony. All of the students were thrilled to speak to another native English speaker. They wanted to know what Sheldon was like in the US, if he was a good student when he.. Read More..