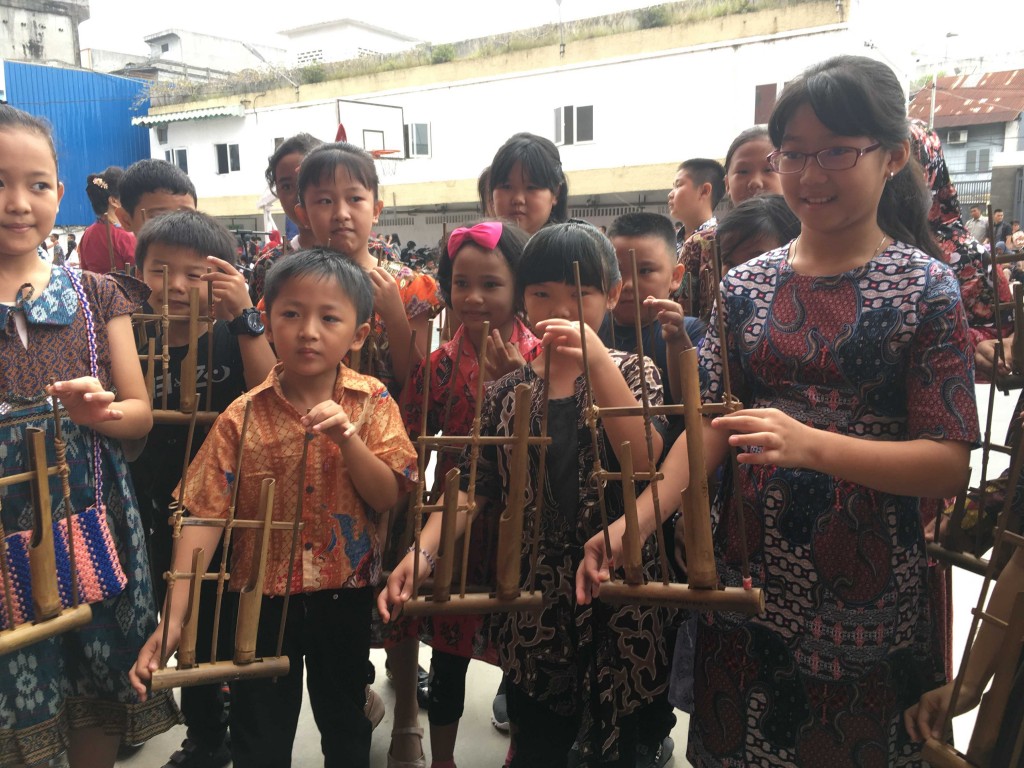 ETA Sheldon Ruby's professor came to visit him at SMA Sisingamangaraja and she was met with multiple performances and a flag raising ceremony. All of the students were thrilled to speak to another native English speaker. They wanted to know what Sheldon was like in the US, if he was a good student when he took her classes, and how they could study in America. Dr. Cable answered all of their questions and told them stories about her adventures around the globe, from trips to Antarctica and North Korea, to spending years in China. It was quite a shock to Sheldon's students when Dr. Cable caught them speaking Chinese and was able to respond in Chinese to tell them that they should practice their English while she was there. There is definitely a wow factor to a blonde-haired, green eyed, white woman speaking fluent Chinese in a group of trilingual students. It was an incredible day for students to learn more about the US from an experienced academic from the United States.
Sheldon Ruby is currently teaching at SMA Sisingamangaraja, Tanjungbalai, North Sumatra
Last Updated: Feb 5, 2018 @ 4:47 pm
We'd love to get your feedback
Read all articles from the October 2017 edition
To read more about ETA Program & Interested to be a host to an American Fulbright ETA?