ETA Katia Oltmann's gave a mini-English lesson at Livingstream Ministry's monthly youth group. She was invited to this meeting by one of her co-teachers, who is a member of the church. The meeting for October was at a public pool in Manado. So, in addition to teaching, Katia got to enjoy playing in the water with her students.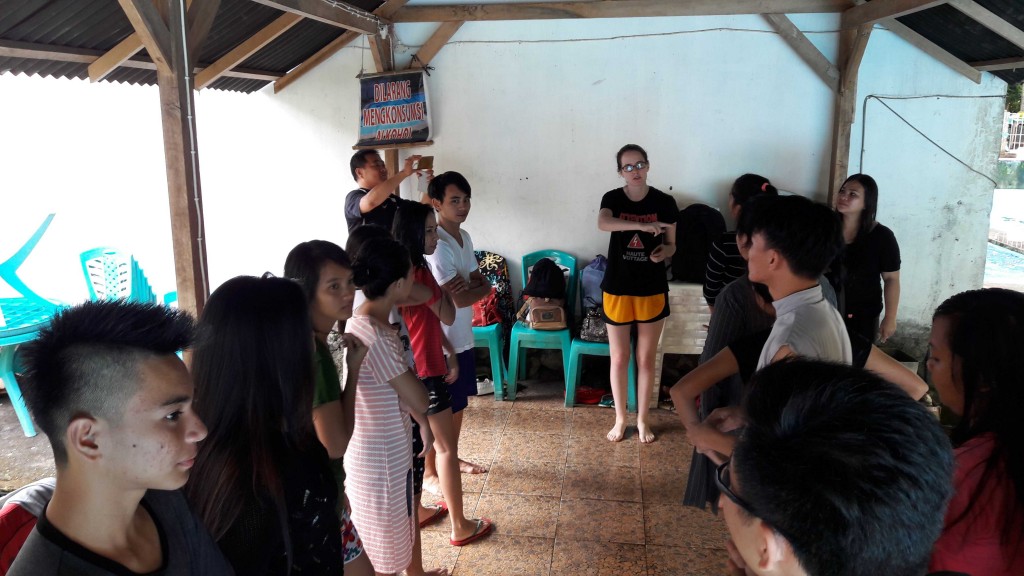 The meeting started in the morning with prayer and then breakfast. After eating, there were multiple matches of water volleyball, in which the best that Katia can say about her performance is that she did not seriously embarrass herself. The English lesson started after lunch and, because the meeting was taking place on a Saturday, it was a game, rather than a formal lesson. The game they played, Telephone, was ideal for giving the kids a chance to practice listening and speaking in English while still having fun. Many of the messages that Katia gave to the kids were pretty garbled by the time they got to the last person on the team, but playing this game emphasized that making mistakes does not feel that bad when it is all in good fun.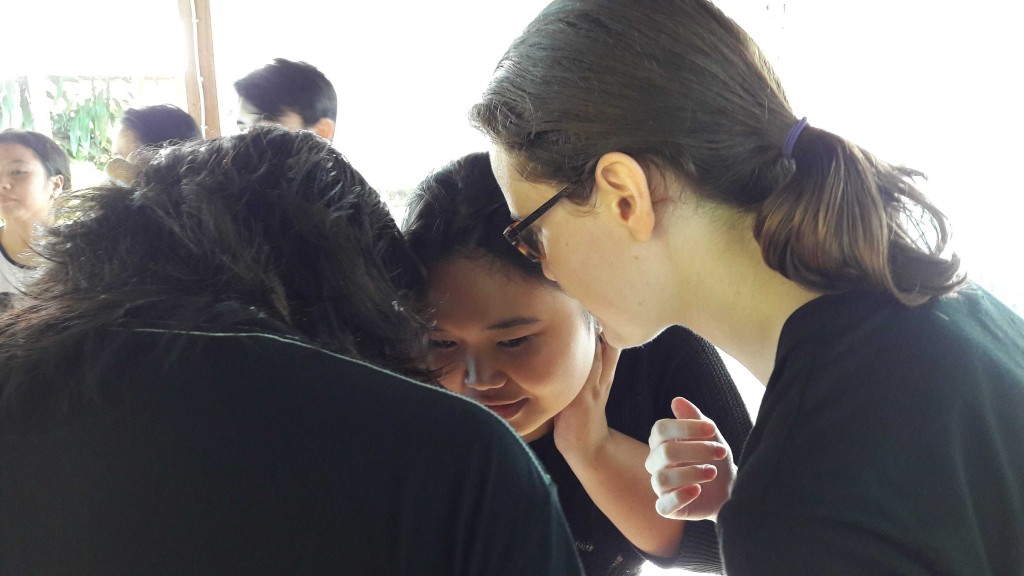 Katia Olman is currently teaching at SMA Eben Haezar Manado, North Sulawesi
Last Updated: Feb 23, 2018 @ 3:11 pm
We'd love to get your feedback
Read all articles from the October 2017 edition
To read more about ETA Program & Interested to be a host to an American Fulbright ETA?