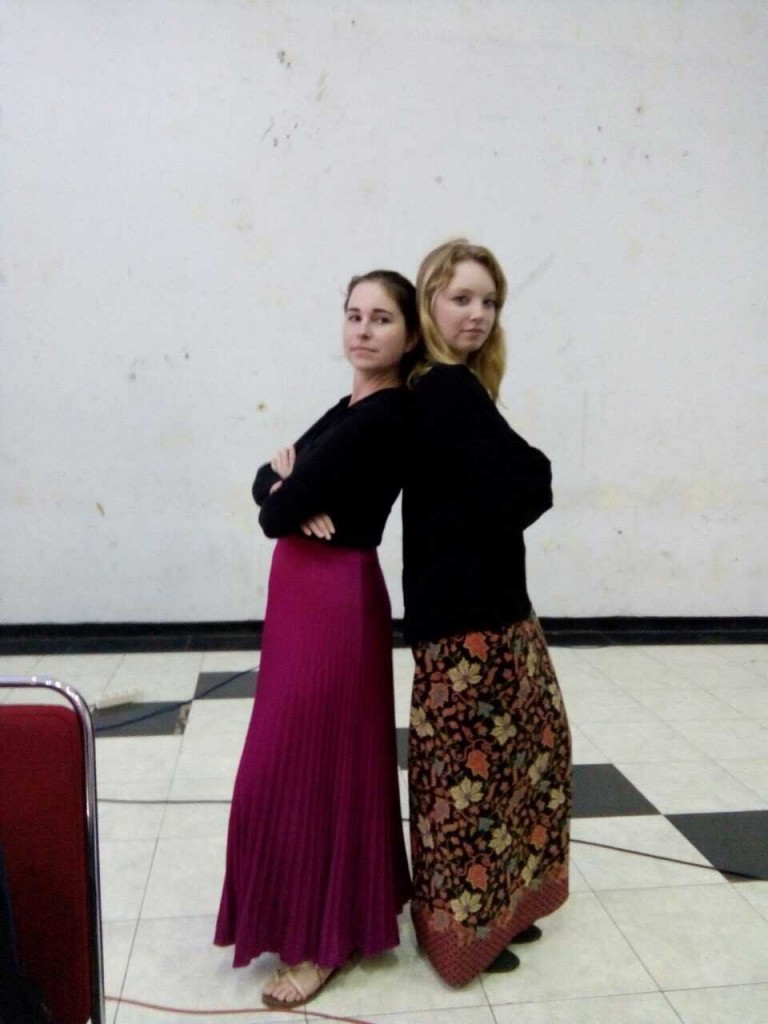 On October 14th, ETA Kelly Richard had the opportunity to conduct a workshop about teaching and assessing speaking skills with her good friend and fellow ETA Elena Dietz. They had been working on the workshop together for weeks through google docs and video calls, so it was very exciting to finally have all of the work pay off!
The workshop consisted of a section on theory and strategy building, teaching and reviewing exercises and a discussion about effective assessing strategies. Throughout the workshop presentation, Kelly and Elena tag-teamed beautifully and co-taught together with ease. The participants moved throughout the room, practicing games such as "fly swatter", "inner circle, outer circle" and "telephone".
Throughout the presentation, participants asked meaningful questions about the strategies, the research behind them, and suggestions for how to solve problems specific to their own classrooms.
After the workshop (and all of the pictures!) Kelly and Elena went out for pizza with the Surabaya English Teachers Committee. Kelly had so much fun with the workshop, but what was the most enjoyable, was getting to spend time and share a bit of Surabaya with her friend.
Elena Dietz is currently teaching at SMKN 4, Malang
Kelly Richard is currently teachin at SMKN 6 Surabaya
Last Updated: Feb 23, 2018 @ 3:14 pm
We'd love to get your feedback
Read all articles from the October 2017 edition
To read more about ETA Program & Interested to be a host to an American Fulbright ETA?