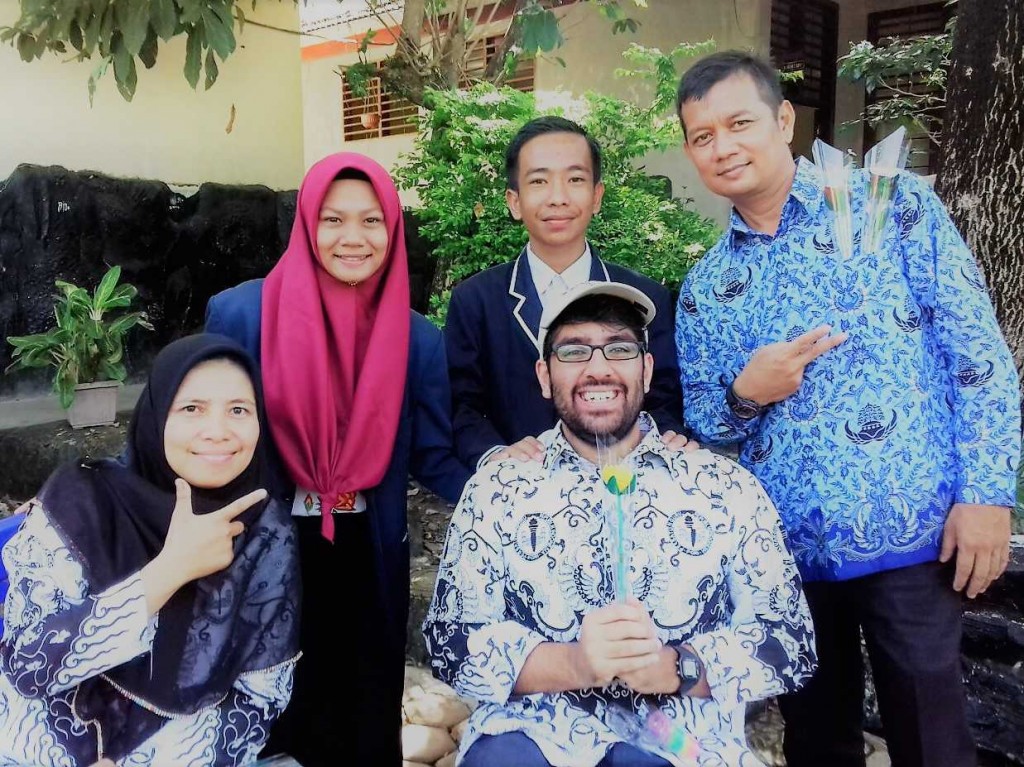 This past month ETA Jam Sulahry had the opportunity to get involved with the local community. One of Jam's teachers called him at 6 am on a Saturday morning telling him to come to the school immediately. Confused, once he arrived at school he was welcomed by tons of friendly faces, delicious food, and stunning performances.
Jam walked right into National Teacher's Appreciation Day! He was able to watch students recite heartfelt poetry, perform traditional dances, and share in the exchanging of gifts for teachers. However, Jam would not be a spectator for long as students and teachers encouraged him to go in front of the entire school and perform a dance using traditional umbrellas.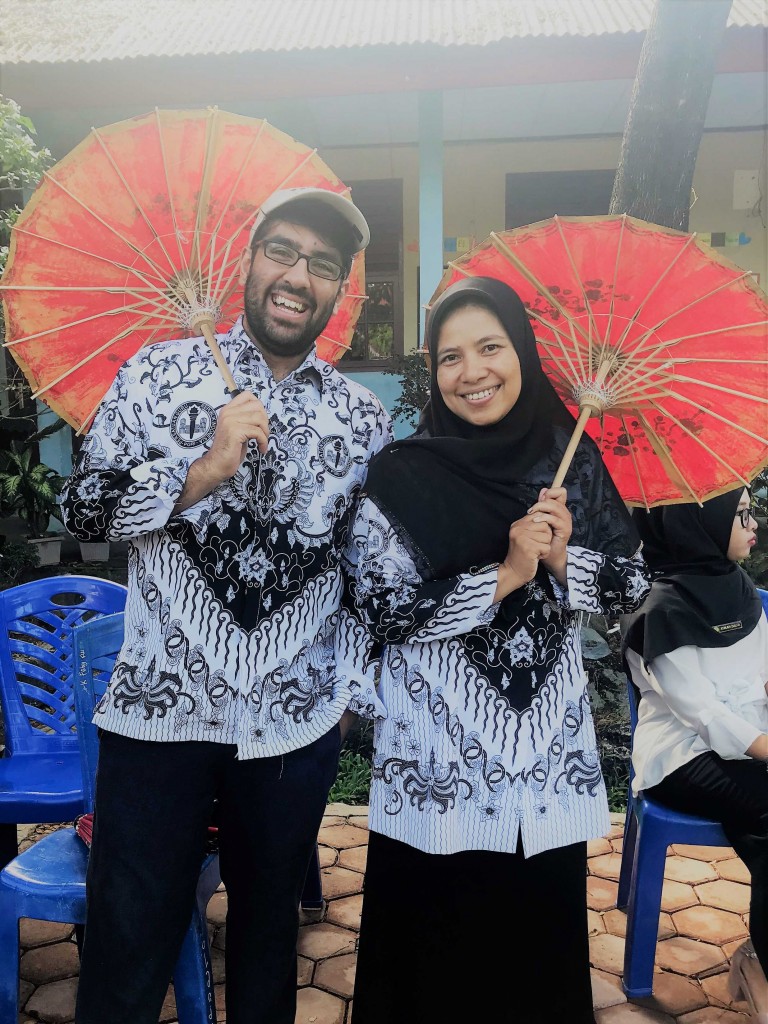 Shortly after, each teacher was given a balloon and everyone released it into the air to symbolize unity, happiness, and education. Jam enjoyed being a part of all of the activities; however, his favorite part of the day was eating tons of delicious food made by students.
Jam Sulahry is currently teaching at SMAN 15 Padang, West Sumatra
Last Updated: Dec 29, 2017 @ 11:23 am
We'd love to get your feedback
Read all articles from the November 2017 edition
To read more about ETA Program & Interested to be a host to an American Fulbright ETA?