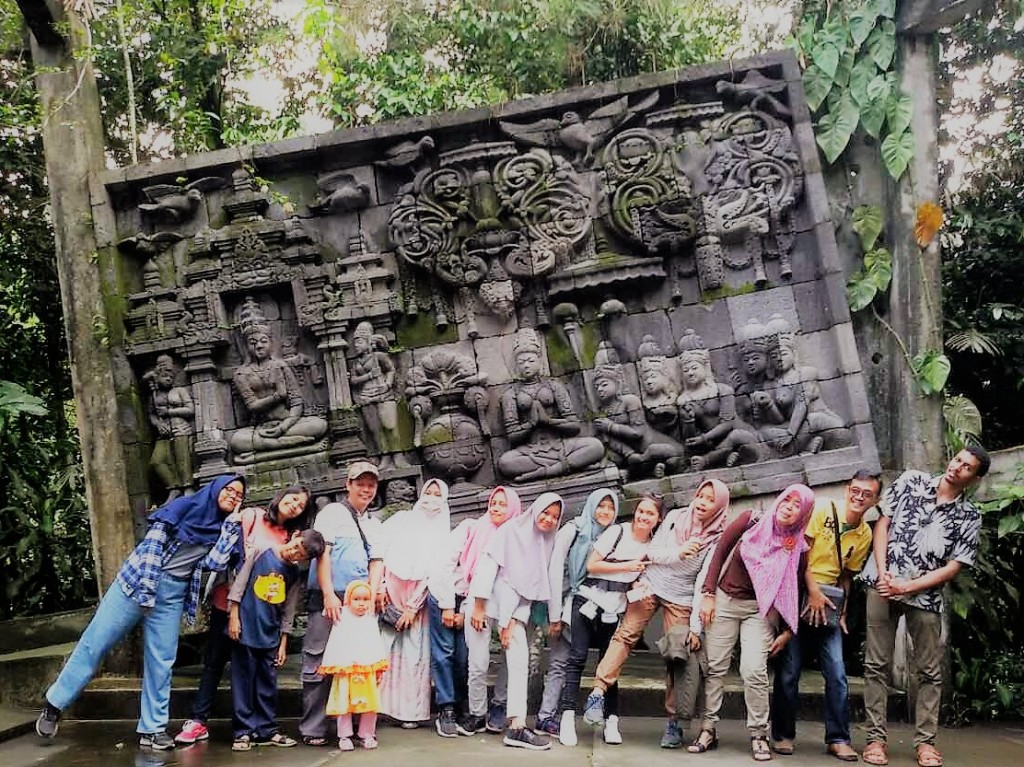 On Saturday, November 11th, ETA Khalid Osman took part in a field trip to Yogyakarta with the school English Club. The group spent the morning at Merapi Park, which commemorated the 2010 volcano eruption.
Following the park visit, they attended a tour at a private museum which documented the history of the Yogyakarta Sultanate. Khalid was excited to observe differences between the Kingdom of Yogyakarta and the Kingdom of Surakarta which he had visited previously. Khalid learned about Javanese history and observed artifacts from the monarchy of the Special Region of Yogyakarta. He was especially surprised to find a family portrait featuring Diana, Princess of Wales adorning the walls of the royal hall. After a group photo opportunity and a healthy amount of selfies, the cohort gathered together for a traditional lunch. Khalid and friends enjoyed a delicious ayam goreng, fried chicken, complimented by a variety of spicy sambal options. Finally, the group made the trek home as they discussed variances between Indonesian and American government.
Khalid Osman is currently teaching at SMAN 1 Boyolali, Central Java
Last Updated: Feb 23, 2018 @ 3:22 pm
We'd love to get your feedback
Read all articles from the November 2017 edition
To read more about ETA Program & Interested to be a host to an American Fulbright ETA?