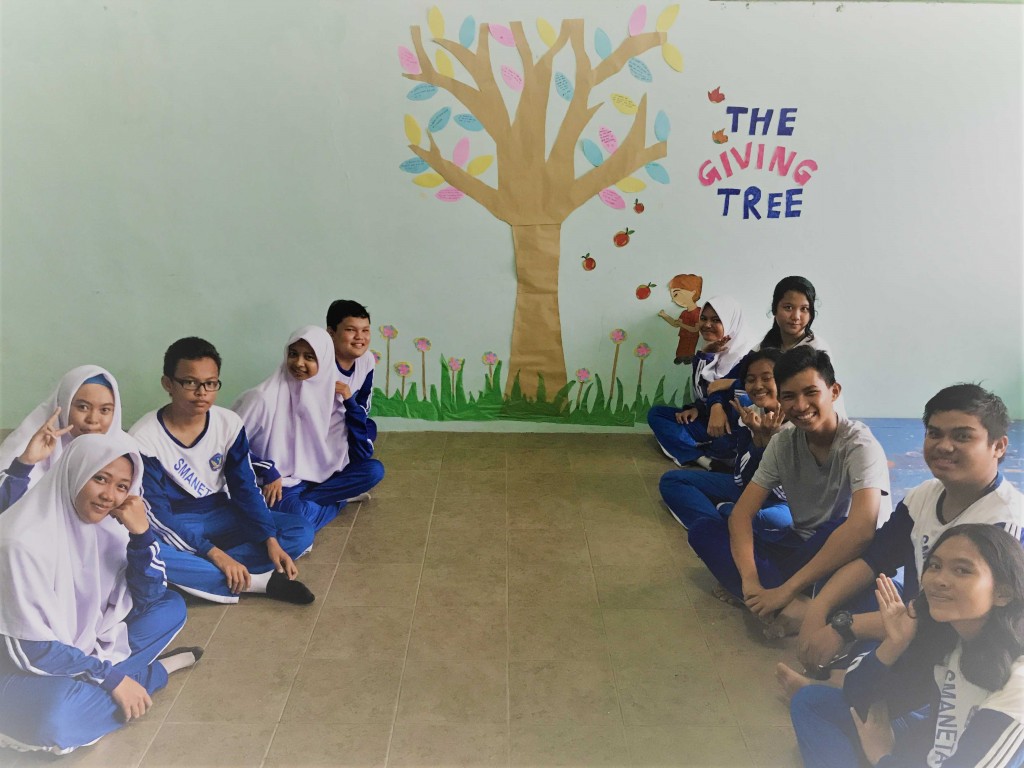 The week following up to Thanksgiving, ETA Nageen Sherani and students from her English Club and Conversation Group read a children's short story called "The Giving Tree" by Shel Silverstein. The book, in part, was selected to convey the larger themes surrounding the American holiday such as giving and gratefulness. Post-reading, Nageen asked the students questions to guide them in their understanding of the story's main points and to help them identify instances within the story which exemplified gratefulness and giving. Then the students reflected on their personal experiences and shared stories or aspects in their lives for which they are thankful.
The most exciting part for Nageen and her students was creating their very own "Giving Tree". On the 'leaves' of this tree, students wrote about their moments of gratitude. Their "Giving Tree" is now an ongoing reminder of gratitude and a unique decoration for their English Corner. Reading the story and creating their own "Giving Tree" has been one of Nageen and her students' favorite activities and she hopes to include more storytelling times like these throughout next semester!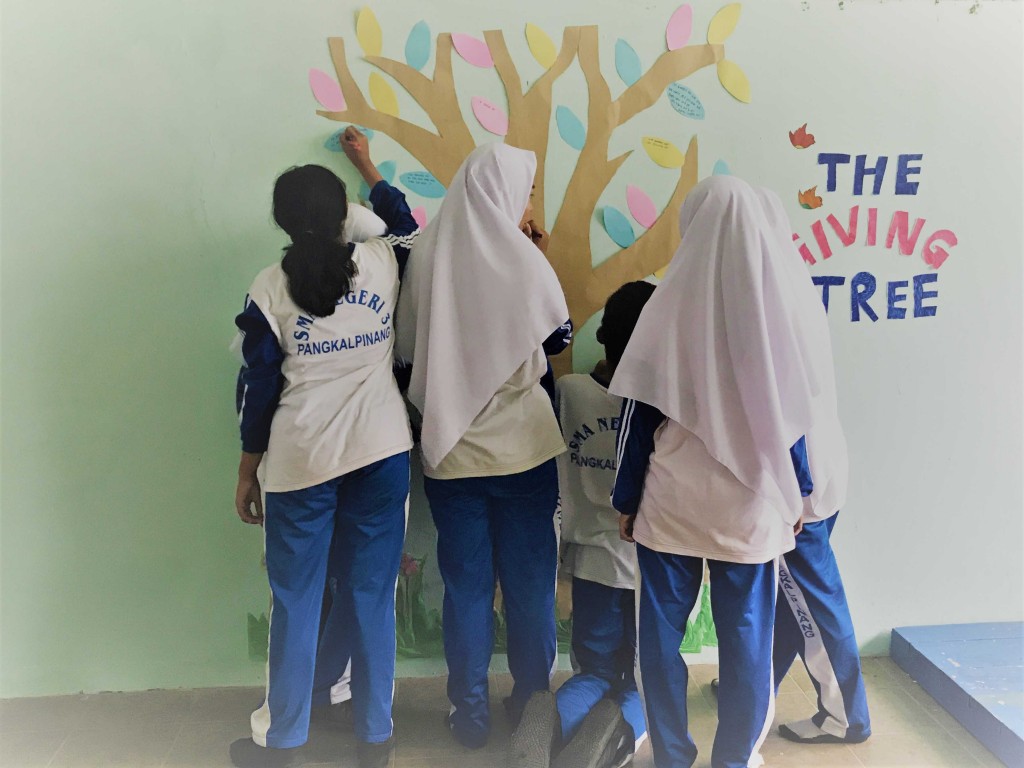 Nageen Sherani is currently teaching at SMAN 3 Pangkalpinang, Bangka-Belitung
Last Updated: Dec 29, 2017 @ 11:22 am
We'd love to get your feedback
Read all articles from the November 2017 edition
To read more about ETA Program & Interested to be a host to an American Fulbright ETA?